Contact Info
Workforce PayHub, Inc.
Eric Jones
104 E. Maumee St.
Adrian, MI 49221
Phone: 517.759.4026
Website:
www.workforcepayhub.com
Photo Tour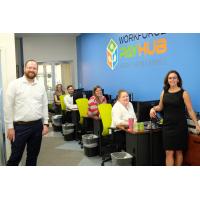 Hours of Operation
Monday - Thursday: 9:00am - 5:00pm
Friday: 9:00am - 4:00pm
About Us
Workforce PayHub, Inc. is your local provider of Human Capital Management solutions across the Great Lakes. The Workforce Team assists you in managing your most valuable asset, your workforce. Experts in providing payroll, time & attendance and HRIS solutions to more than 39 states and territories means you can call on Workforce to make your force, work.