Contact Info
Living in Lenawee Realty
Janis Montalvo
108 W. Chicago Blvd
Tecumseh, MI 49286
Phone: 517.403.6939
Contact Form
Website:
LoveLivingInLenawee.com
Photo Tour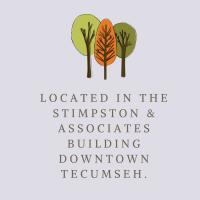 Hours of Operation
About Us
Living in Lenawee Realty is a boutique Real Estate office, serving clients in Lenawee County and beyond since it opened in 2014, and Broker, Janis Montalvo has been helping clients with buying and selling since 1996.
We believe that the client comes first. We have proven marketing plans and utilize programs that ensure the transaction goes smoothly from start to closing. We have built our business based on referrals. Our past clients continue to refer us to others. If you're looking for experience, knowledge, and education, please give us a call at 517-403-6939
We May Not Be the Biggest, But We're the BEST!
See Our Testimonials